Our office now offers a line of Essential Oils!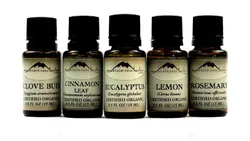 Essential oils are wonderful for a long list of health issues and are great at promoting overall health and well-being. That is why we have decided to make them available to our patients. Our goal as a Wellness Center is to help you be the healthiest you can be through natural practices and remedies.
There are hundreds of oils out there! We only keep stock of the most frequently used oils, but we can order upon specific requests.
Here is a list of what we offer and what it helps with along with a price list:
Essential Oils Information List